Thanks to intuitive website builders like Wix and Site123, it only takes a few clicks and mouse swipes to build a spectacular website.
Best of all, Wix and Site123 are both available free of charge.
But which is the better option? Let's break down some of the top features and functions.
Templates: Wix Has Some of the Most Stylish Layouts Available
Every new website begins with a template, or layout.
Wix has nearly 400 templates to choose from, covering every conceivable industry and need. The templates are easily searchable, so users can enter keywords like "Photography Blog" or "Veterinary Clinic" to find a template that's perfectly suited to their needs.
Site123 only offers about a dozen templates, and they're automatically generated based on the type of website that's selected upon sign-up. So, for instance, if a user selects the "Online Store" option upon registering, Site123 will produce an automatic site layout that's geared toward businesses. Most of the designs are pretty high quality, but the lack of options is still somewhat limiting.
Winner: Wix
Features: The Wix App Store Allows for Almost-Limitless Functionality
Wix and Site123 both have an impressive array of features even at the free level.
For example, both platforms offer thousands of free stock images, some basic SEO features like automatic sitemap generators and metadata tools, and an array of third-party app integrations.
Premium members even receive a free domain, email boxes, and enhanced ecommerce capabilities like shopping carts and sales analytics tools.
Wix has the advantage in a few specific areas, though. For instance, Wix users can edit their websites on the fly using the Wix mobile app. In addition, Wix has more than 240 third-party apps to choose from while Site123 has fewer than two dozen.
Winner: Wix
Pricing: Site 123 Costs Less Even For the Highest-Level Features
Wix
Free Hosting

500MB Storage

1GB Bandwidth
Connect a Domain

500MB Storage

1GB Bandwidth
Free Domain

No Wix Ads

3GB Storage

2GB Bandwidth
$300 Ad Vouche

10GB Storage

Unlimited Bandwidth
Online Store

20GB Storage

20GB Bandwidth
Online Store

Priority Support

20GB Storage

Unlimited Bandwidth
Site123
500MB Storage

1GB Bandwidth

Allows 10 Ecommerce Orders Per Month
10GB Storage

5GB Bandwidth

Connect a Domain

Remove Ads
30GB Storage

15GB Bandwidth

2 Mailboxes
90GB Storage

45GB Bandwidth

5 Mailboxes
Both website builders are available free of charge. With 500MB of storage and 1GB of bandwidth, the free options are more than sufficient for a majority of websites.
For users who decide to upgrade to a premium account, Site123 offers a superior value. Even at the $10-per-month level, users can enjoy 10GB of storage and 5GB of bandwidth. Compare that to Wix, which only offers 3GB of storage and 2GB of bandwidth at the $10 level.
Winner: Site123
Ease of Use: Even a Caveman Can Build a Website With Site123
Wix is built on simplicity. Just sign up, choose a layout, and start editing.
Everything is point-and-click, drag-and-drop. There's even a helpful wizard that provides step-by-step guidance through the entire process.
In spite of this commitment to user-friendliness, Wix does have a bit of a learning curve. The buttons in the left-column navigation aren't clearly labelled, and so there's a bit of trial and error involved for new users. For instance, it might not be immediately obvious that one has to click the "+" button to add an image, textbox, or other element.
Site123, on the other hand, is as easy as it gets. Every option in the left-column navigation is clearly labelled, and the number of commands is kept to a minimum in order to prevent clutter and confusion. Just toggle between the "Homepage," "Pages," "Design," and "Settings" buttons, and use the straightforward submenus to add images, replace text, and even tweak the layout.
If assistance is ever required, there's a "Need Help?" button in the lower-right corner. This connects the user to a live chat window.
Winner: Site123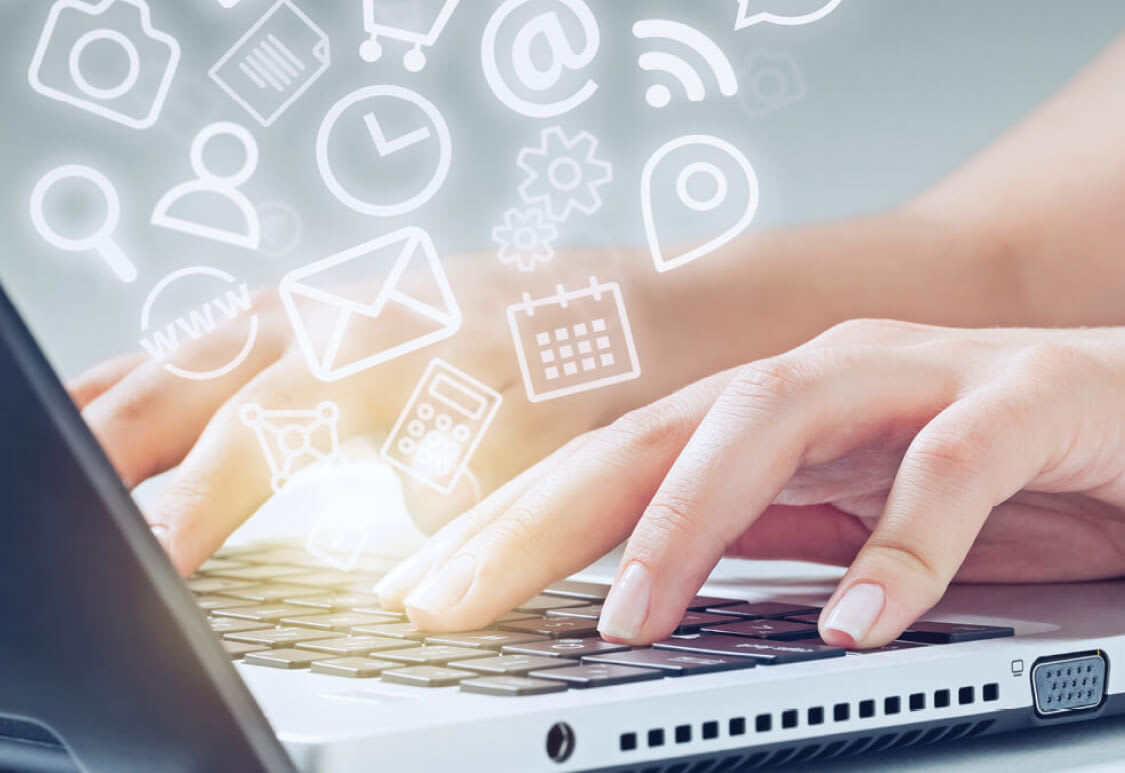 Website Uses: Site123 Gets to the Heart of What You Want to Build
No matter what type of website you're trying to build, you can get the job done with Site123 and Wix. Both platforms make it easy to build blogs, lead-generating sites, ecommerce sites, personal websites, and more.
Site123 streamlines this process, though, by providing a list of website types at the very beginning. Upon signing up, the user is presented with a list of options, including "Online Store," "Blog," "CV & Portfolio," and "Photography." Each option triggers a specific layout that's designed to accommodate that type of site.
Wix makes the process fairly easy as well, but there's a bit more guesswork and decision-making involved. With Wix, it's up to the user to sift through hundreds of templates and decide which is best. This can be a bit intimidating for beginners or for those who aren't entirely sure of how to choose the best layout.
Winner: Site123
Support: Wix Offers World-Class Support 24/7
Wix offers 24/7 support via phone, email, and live chat. Users can also refer to the company's vast Help Centre to get answers to most common questions. Priority phone support is reserved for premium members at the $25-per-month level, but the wait times are usually pretty short for members at all levels.
Site123 only offers email support and live chat at this time. Phone support isn't available, and live chat responsiveness varies depending on the time of day. Site123 also doesn't offer any sort of in-depth tutorials at this time.
Winner: Wix
Overall Winner: Site123 Is Fantastic, But Wix is the True Powerhouse
Site123 offers one of the easiest and most cost-effective options for building a website. These benefits do come with certain limitations, though.
Wix requires a bit more patience and sometimes a bit more money, but the platform is also infinitely more customisable. With hundreds of third-party apps, a wide range of breathtaking templates, and customer service that's always available, Wix is simply second to none.

WIX Visit Site
As previously mentioned, Site123 is a great option. But if you'd like to learn more about why Wix is one of the industry's leading website builders, check out our complete review.